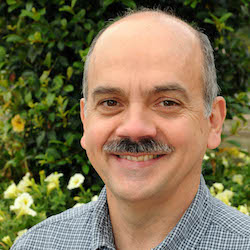 Contact
---
Dr. Alejandro Grajal is the President and CEO of the Woodland Park Zoo in Seattle, Washington (USA). Dr Grajal brings over 25 years of multidisciplinary experience in field conservation, animal welfare and social research. He is particularly interested in exploring the interfaces between biodiversity conservation, professional capacity building, science education, and the social dimensions of conservation actions. In consideration of the evolving role of modern zoos and aquariums, Dr Grajal is particularly focused on how zoos contribute to the connection between people, animals and nature.
Dr Grajal brings a long-standing background with numerous prominent roles in the field of conservation. From 1991 to 1998 he was Director of Latin American Programs at the Wildlife Conservation Society. He then founded and became executive director of the Latin America and Caribbean program of the National Audubon Society. Prior to joining the Woodland Park Zoo, he became Senior Vice-president for Conservation and Education at the Chicago Zoological Society/Brookfield Zoo, where he led conservation and education initiatives. In early 2016, Dr Grajal became the 8th president in the Woodland Park Zoo's 115 year history.
Dr Grajal maintains vibrant partnerships with other zoos, aquariums and universities. He has participated in protected area planning and conservation programs with the Forest Preserves of Cook County, IL, the US Agency for International Development, the Global Environmental Fund, the World Bank, and the European Union. He has published over 40 books, chapters, popular articles, and scientific publications, with a particular emphasis on biodiversity conservation, climate change and the understanding of attitudes and motivations of zoo visitors.
Affiliation